YALOVA TRIP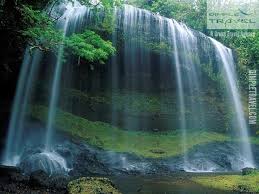 The city of Yalova is considered one of the most beautiful tourist cities in Turkey. As large number of visitors visit it every year due to a large number of places of tourism, recreation, and residence.
In addition to that, Yalava contains hot springs and beautiful nature so Yalova trip is one of the best trips in turkey. It is considered to be one of the most suitable places for those who are looking for relaxation and peace. Its charming view of the Marmara sea adds beauty to the beach of the city.
With its healing ability, Sulfur baths are what attract tourists the most. The most known baths are the ones in Termal village.
It is one of the most important natural tourist destinations in Turkey in general, and close to Istanbul in particular. So you can do a trip easily from istanbul. Also Sodoshan waterfall and other stunning places in the region. It is very close to the Marmara sea as well. Some visitors prefer to visit the area just to take pictures of this breathtaking view
with its beautiful scenery and cool atmosphere in times of extreme heat. Accually, all of this makes yalova attractive tourist city.
Yalova Thermal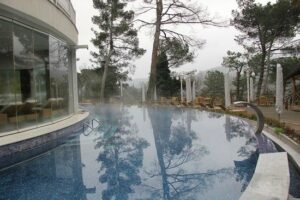 The thermal area is one of the important places you should vısıt at yalova. you will be amused by the swimming pool there that is full of natural, hot, and full of mineral water. Because of that, this place is a thermal area. And you can use the swimming pool to swim and taking shower as well. Also, there is a famous hammam you can spend your time there. In addition to the warm water, it is natural and pure so enjoy and relax wıth this amazing area. Yalova city has more amazing places to visit and things to enjoy.
Details of the yalova trip :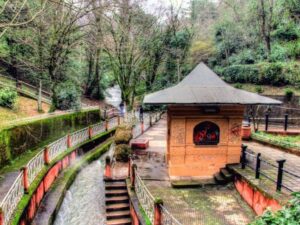 First, we will Visit the sulfur bath in the Termal area of ​​Yalova to enjoy and relax with the hot and sulfur water
Then Visit  Sodoshan Waterfalls and take souvenir photos
Having lunch:
we will go to a local restaurant to get delicious lunch to get energy, after that we continue our trip.
After finishing our trip we go back to Istanbul.
The cost of the trip per person is 250 lira, including.
Transportation with comfortable, air-conditioned, buses, lunch, and Tours.
Note: Children under 4 years old are free of charge without a seat
You can book your trip with a private car with a driver who speaks Arabic
For reservations please call us :
00905365288214
00905365222552