Istanbul's best markets
Istanbul

is one of the most beautiful tourist cities in Turkey, which is very popular and has become the most important destination preferred by many tourists from all over the world. Istanbul is famous for its modernity and historical life. And all the fun things are included in this diverse city for all tastes and budgets. Ranging from accommodations, entertainment venues, restaurants, and markets. Istanbul is famous for having the best selection of 200 markets. These markets offer a variety of goods at low prices, including clothing, copper products, vegetables, fruits, textiles, handicrafts, handicrafts, and leather goods such as shoes, bags, and leather clothing. Shops and shopping centers, so today we will talk about the 8 best markets in Istanbul. To know more about best Istanbul's best markets, you can visit our website.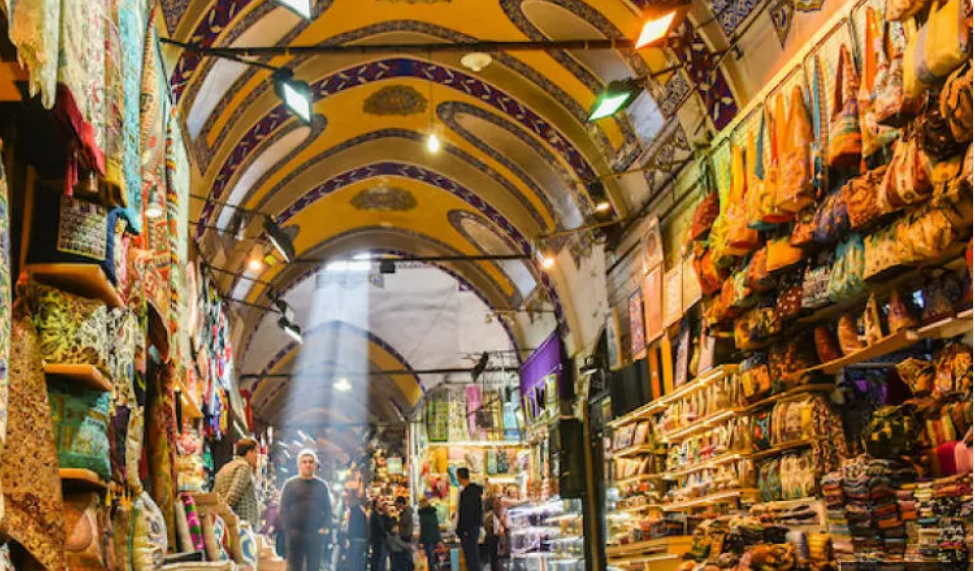 The Egyptian Market in Istanbul Mısır Çarşısı
The market is one of the most popular markets of Istanbul's best markets. It is in the Eminonu district in the European region of Istanbul, the main entrance faces the new mosque. And you can take the tram to the Egyptian market in Istanbul and reach Eminonu station. It is the second-largest traditional market in the city, near the Grand Bazaar. Built-in 1597 AD, this market is one of the oldest and most famous bargain markets in Istanbul and houses many shops selling spices, natural herbs, and sweets. Egyptian markets are called by several names. The most famous of them is the Spice Market or Italian Market. This is because it is the most famous commodity in the market throughout history, as it has always arrived from different countries of the world via the sea coming from Egypt.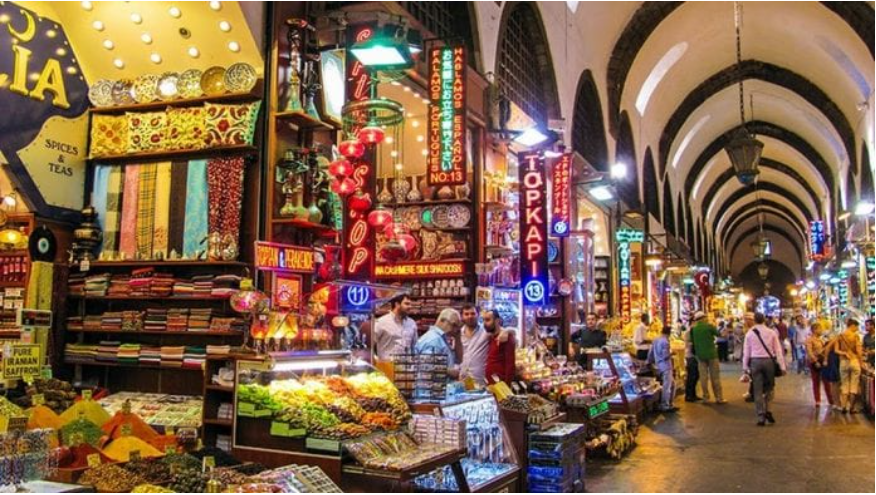 Merter Market
Marter Market is one of the best clothing markets in Istanbul. Here you will find everything you need with a wide range of shops and malls with more than 2000 showrooms. There is a lot to suit all tastes all that the Turkish clothing industry produces. It is also one of the best clothing markets for Arabs and is frequented by many to buy goods at competitive trade prices. There are also many customs brokers and shipping companies in the market to help traders get their jobs done easily.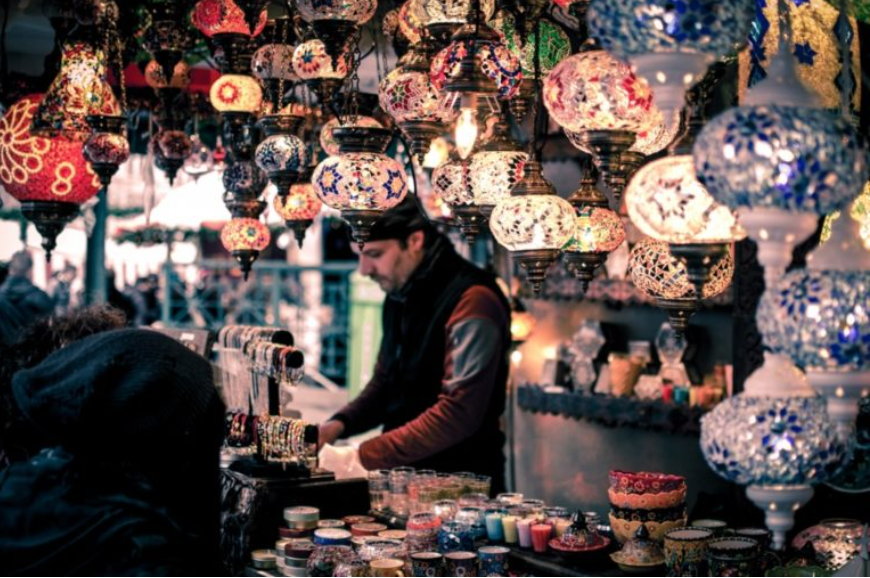 Istiklal Street Market in Istanbul
Istiklal Street is rich in Arabization for Arab tourists, and on this street, there are many clothing stores in addition to famous Turkish brands. It is the largest and oldest shopping street in Istanbul. On both sides of the market, many shops are selling Turkish and international clothing brands. Which opens late at night and attracts thousands of Turks and tourists daily for strolling and shopping Is a major tourist destination in Istanbul. The streets are very crowded and prices are high compared to other markets.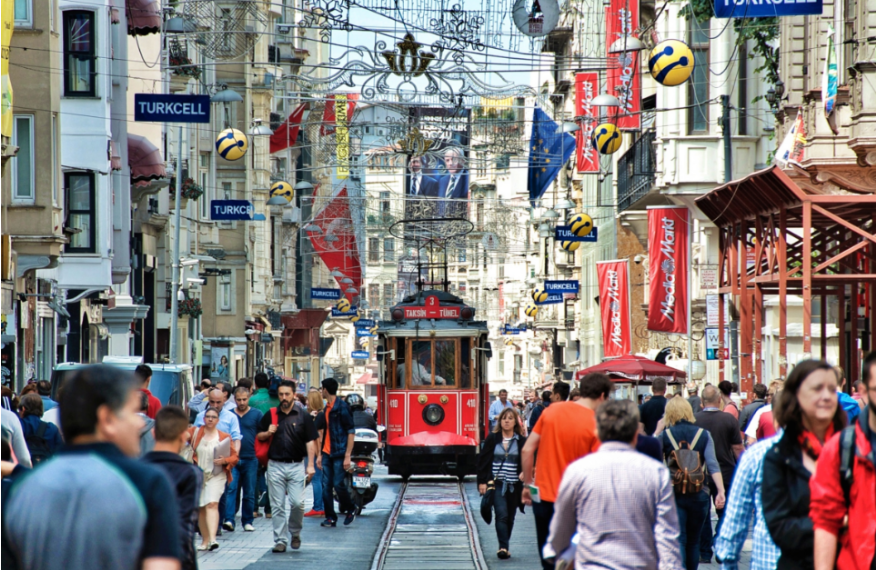 Al-Nahhasin Market (Beyazıt Grand Bazaar)
Located in the Beyazit district between Laleli and Sultanahmet districts. It is one of the cheapest markets in Istanbul where tourists want to take possession of the copper industry and visit tourists all seasons. The market has beautiful shops selling gold, silver, and leather goods, and narrow alleys with cheap shops for women, men, and children.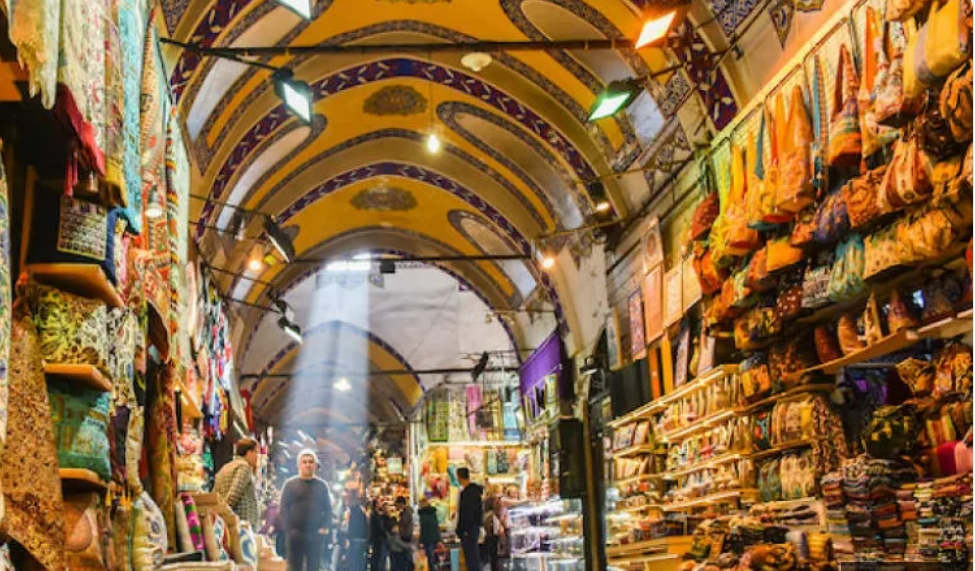 Friday Market in Istanbul Cuma Pazarı
Friday Bazaar – Cuma pazari is located in the Fendak Zada area of Fatih, right across from the tram station. This bazaar sells vegetables, fruits, clothes, bags, and shoes. In addition to household goods and covers. Friday Bazaar is open from 9 am to 7 pm on Fridays only.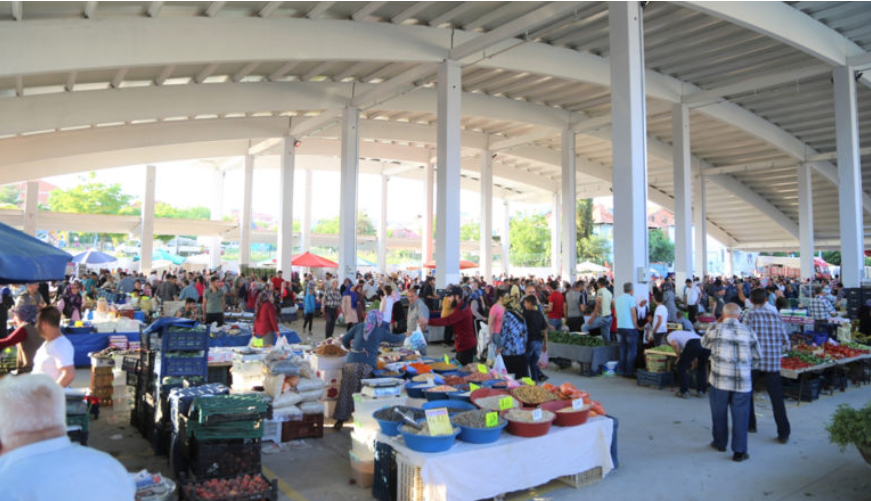 Osman Bey Street in Istanbul
Osmanpasa Market is near Sisli district, a 10-minute walk from Taksim Square. And a café, as well as a gift shop, as well as a center selling cosmetics, and men's and children's clothing. Shopping isn't limited to the main street, but the side streets that branch off Ottoman Bey Street are. Where you'll find what you're looking for at affordable prices.
Laleli Market
Laleli Market is in the old town of Istanbul and is one of the most frequented places by Arabs with many wholesale and spare parts stores. There are many shops in the backstreets and lanes that sell leather bags and shoes at very low prices, but be sure to look carefully and check the quality of the leather. It is also a tourist destination as it is near famous Istanbul landmarks such as Sultan Ahmed Mosque and the Covered Market. The market is famous for its bridal, women's, and children's wear.