The best restaurants in Antalya
Antalya is one of the Turkish provinces with a well-developed infrastructure. The state is home to many well-equipped recreational areas and tourist facilities that receive a huge number of visitors every year. The most important tourist facilities in which Antalya thrives are the most delicious Turkish and international dishes. To know more about the best restaurants in Antalya. Also you can visit our website and you can also contact us at the numbers available on our website.
[/ux_text]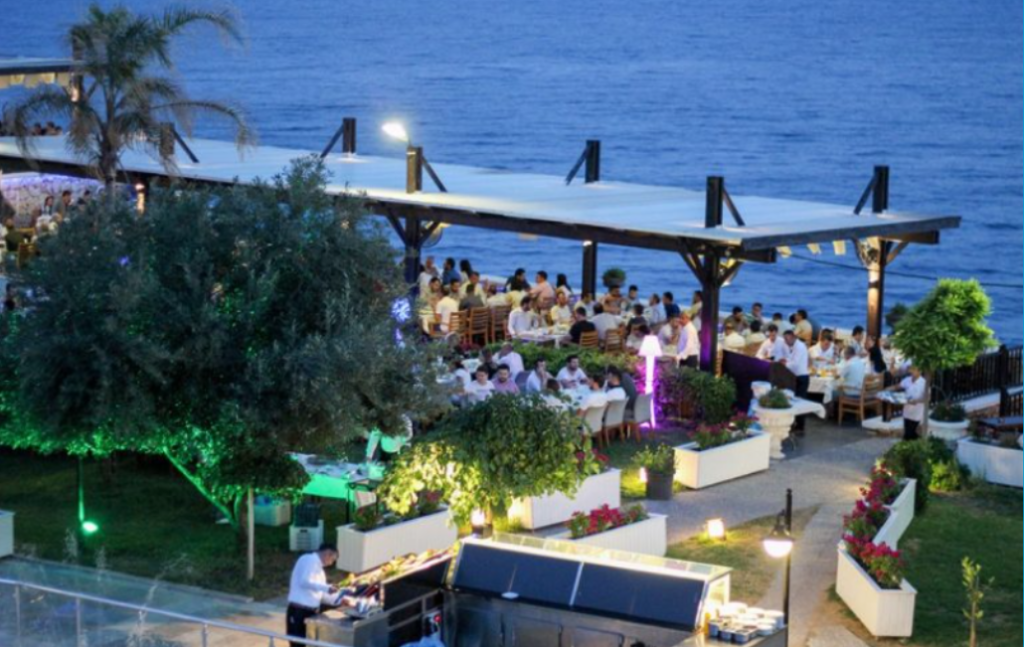 Günayden Restaurant Antalya
The restaurant belongs to the famous Turkish chain of Günayden restaurants. And it specializes in grilling and cooking meat and is considered one of the 4-star restaurants. The most important feature of Günayden Restaurant in Antalya is its charming views of the Mediterranean Sea. During the summer months, the roof of the restaurant can be opened and you can enjoy your meal with the gentle sea breeze.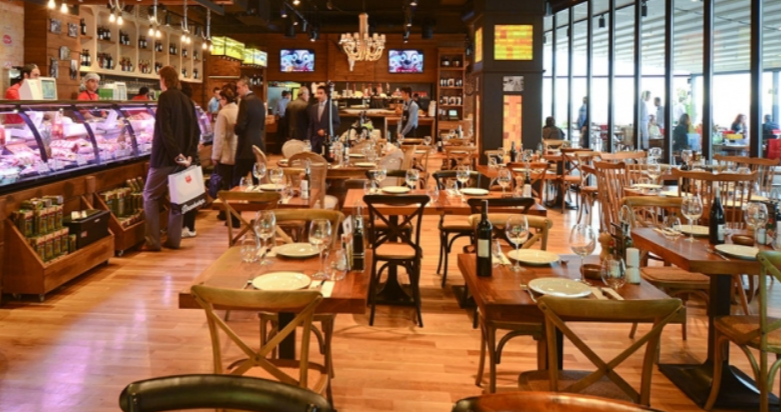 Lara Antalya Restaurant
One of the most famous fish and seafood restaurants in Antalya. The restaurant consists of two operating branches in Turkey. And the restaurant is classified as a four-star restaurant, and it features a beautiful view of the sea.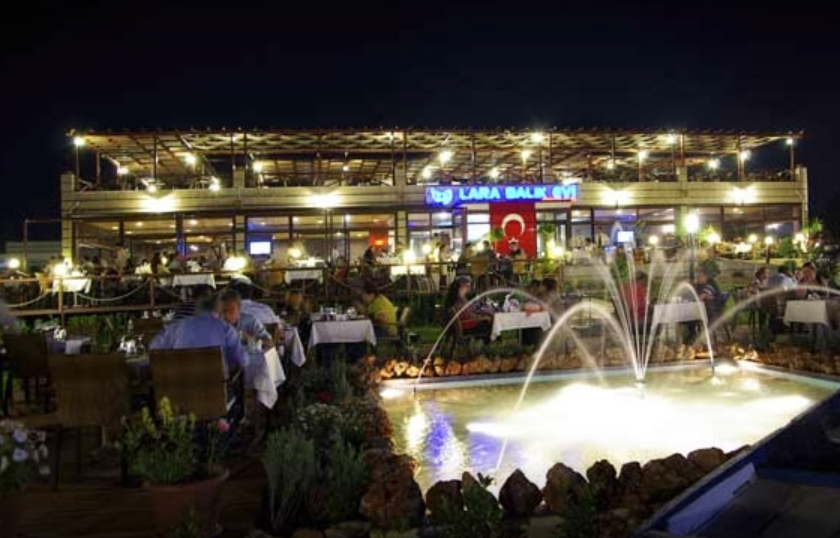 Doden Waterfall Restaurant
One of the famous restaurants in Antalya, it has been famous for being right in the famous Duden Waterfalls in Antalya. This waterfall is an important natural shrine of the city, the waterfall flows from the mountains into the sea. The restaurant is located directly in the waterfall area and offers visitors a unique experience of dining in a magical natural environment and listening to the sound of water flowing from the waterfall stream.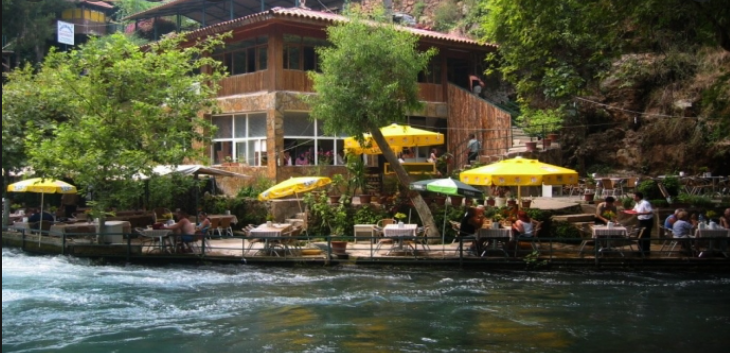 Land of Legends Antalya Restaurants
The restaurant is located in a huge entertainment resort, and it is one of the most famous resorts in Turkey and Antalya, with many recreational facilities and water games, and the restaurant serves many famous Turkish dishes such as tantoni, which the resort visits and offers to people. Kebabs, grilled eggplant and other famous Turkish dishes.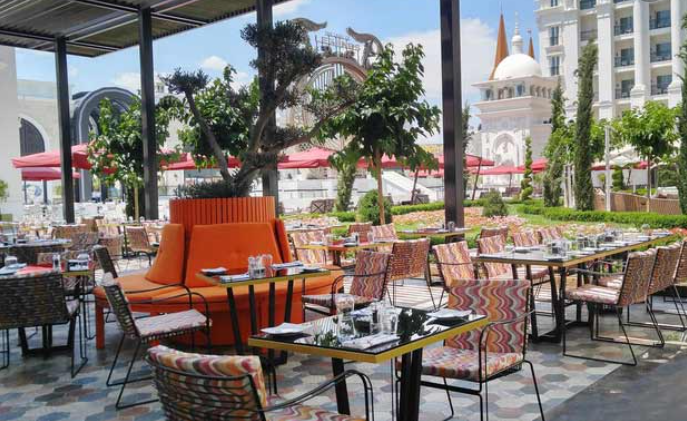 Urfa Sultan Restaurant in Antalya
One of the central restaurants in Antalya, the restaurant serves oriental meals with traditional Turkish dishes and the most famous Turkish dishes for breakfast. It returns to the traditional cuisine of Urfa.