PRINCESS ISLANDS TRIP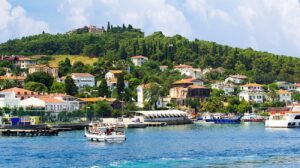 Princess Islands  have charming landscapes, making them one of the most important tourist areas in Istanbul, and an attractive point for tourists from all over the world. Through these gigs, have a very good time.
Names of the princesses islands in Turkish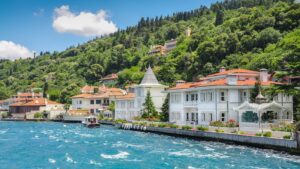 | | | |
| --- | --- | --- |
| Name of turkish | Meaning of the name | Space |
| Büyükada | Big Island | 5.46 |
| Heybeliada | saddle bag island | 2.4 |
| Burgazada | Castle Island | 1.5 |
| Kınalıada | henna island | 1.3 |
| Sedef Adası | mother of pearl island | 0.157 |
| Yassıada | flat island | 0.05 |
| Sivriada | Sharp island | 0.05 |
| Kaşık Adası | spoon island | 0.006 |
| Tavşan Adası | the island of Ar | 0.0004 |
What is the story of the this trip in Istanbul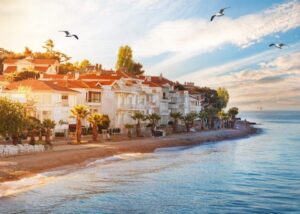 Princess Islands is one of the best and most famous tourist places in Turkey in general,In the city of Istanbul in particular, it has a long history that dates back to the era of the Byzantine Empire.whose princes were using these islands for the purpose of exile,And if we want to take a brief historical look at these islands, we can say: that many princes and kings who rebelled against the Byzantine state system were exiled to these islands,In the year 1453, it were opened simultaneously with the conquest of IstanbulAt the hands of the Ottoman Sultan Mehmed the Conqueror.
 The trip details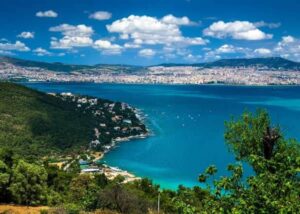 Departure from the ship port in Istanbul by ferry on a cruise that takes an hour and a half to be spent, dear tourist, in view of Istanbul's impressive beaches and ancient castles such as the Maiden's Tower, Haydarpasa Train Station and many more

 Lunch on board the ship is an open buffet

Visiting the largest island (Buyukada): There you will spend a very interesting tour in full

The island and wandering between the streets and alleys of the island and free time for you to be able to

While wandering between the island's markets, or renting a bicycle

Explore the secrets of the island and its beaches, or sit in one of the cafeterias

Overlooking the sea, there is a private beach for swimming

Return to Istanbul and transfer you to the hotels.
For reservations:
00905365288214
00905365222552